Customized Training Solutions
for Global Business
Berlitz Talent Growth (BTG) provides a suite of solutions for global readiness. Incorporating cultural and communication soft-skills, assessments, business English instruction, and TOEIC preparation, our specialist team prepares business people to participate effectively in a rapidly changing international environment.
Our Services
Global Business Communication assessment
One-to-one and group business English instruction
Intercultural assessment and training
Communication skills training and coaching
Leadership training and coaching
HR consulting
BTG Positions
The Berlitz Talent Growth (BTG) department of Berlitz Japan offers corporate clients and universities a variety of solutions. BTG trainers work in different teams. Trainers in BTG1&2 work with global leaders utilizing our renowned methodology to develop business communication skills, while trainers in BTG3 deliver bespoke corporate English training programs. Global Business Communication (GBC) assessment specialists evaluate client communication proficiency, and our First Language (L1) instructors provide techniques to help TOEIC test takers using Japanese as the language of instruction.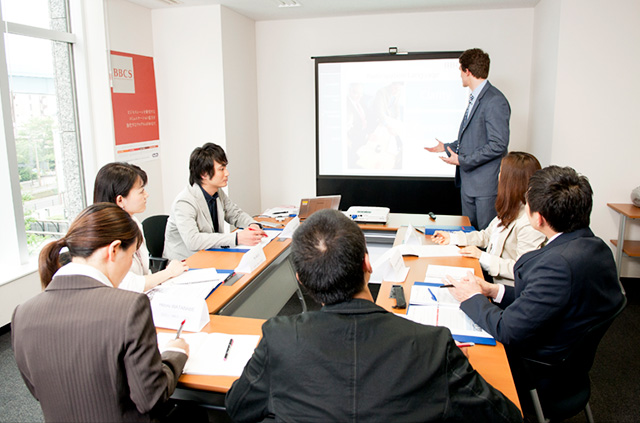 BTG1&2 – Custom Designed & Built Programs
BTG1&2 full-time trainers work with our corporate clients to improve their communication skills and prepare them for the challenges of international business environments. These trainers draw upon existing curricula, case-studies, and session plans to provide customized solutions matching the varying needs of each client. If you prefer a more structured training format, working with larger groups, and the possibility to create customized materials, this may be the right position for you.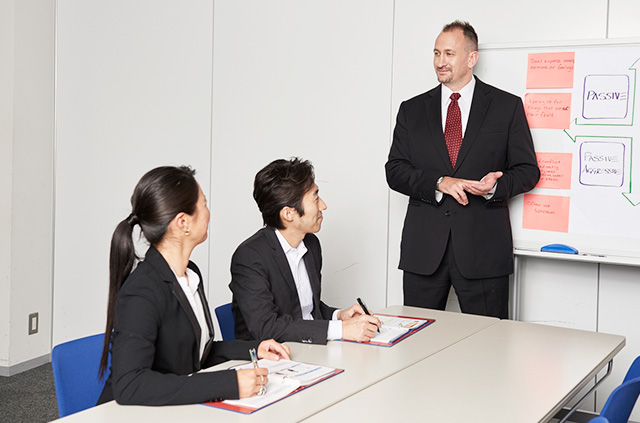 BTG3 – Custom Delivered Programs
BTG3 part-time trainers provide personalized training solutions for a large number of global firms and Fortune 500 companies in Japan. The BTG3 team develops solutions in consultation with clients and delivers a combination of business communication and language skills training. If you have both business and training experience and enjoy the freedom to personalize and tailor lessons to meet the needs of clients, this position could be right for you.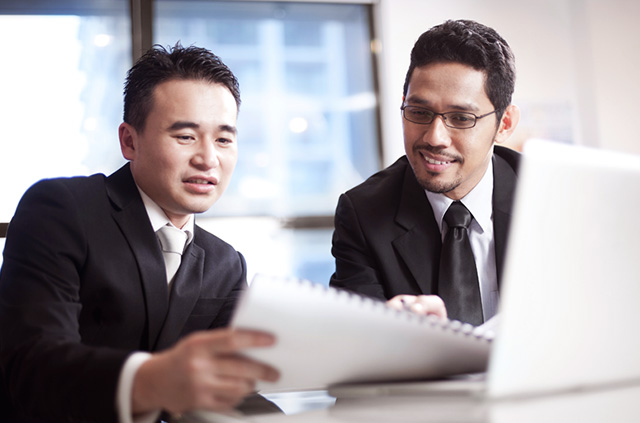 Global Business Communication (GBC) Assessment Specialist
The Global Business Communication Assessment is used by companies to support the development of their employees by tracking and measuring their communication abilities. GBC assessment specialists do not deliver training but rather score the strengths and weaknesses of individuals in regard to language proficiency and interpersonal communication skills. This can highly impact an individual's career as the scores can be factored into hiring or status decisions within the company. If you are interested in becoming a specialist in the Language Assessment field, then this job might just be for you.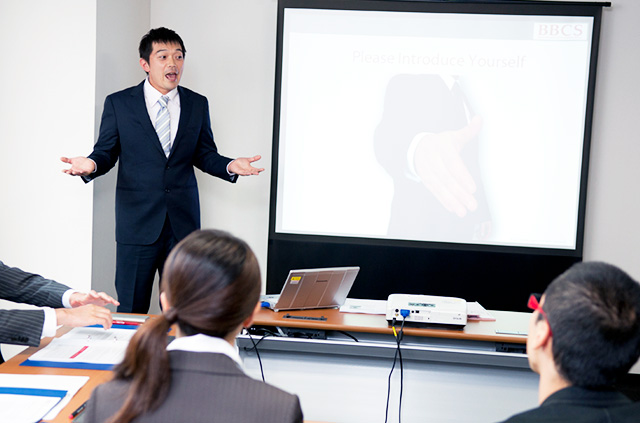 First Language Instructor Team (L1)
L1 offers dispatch services to corporate clientele and universities. The program provides an array of techniques and tactics to help TOEIC test takers overcome the obstacles and challenges they face while taking the TOEIC exam. With instruction given in Japanese, native-level Japanese proficiency is required. If you are interested in the L1 team and want to find out more about it, please contact: all_jip@berlitz.co.jp
Open Positions
Please click on "Job Details" to apply.
PH

Per Hour Payment

GC

Guaranteed Contract

FT

Full-Time Contract

IO

Immediate Opening

SI

Includes Social Insurance

JP

Japanese Native or
Native-Fluent Proficiency Required

Visa

Visa Sponsorship

Skype

Skype Interview